Vinchin guarantees data recoverability for Central University of Finance and Economics
Quick Overview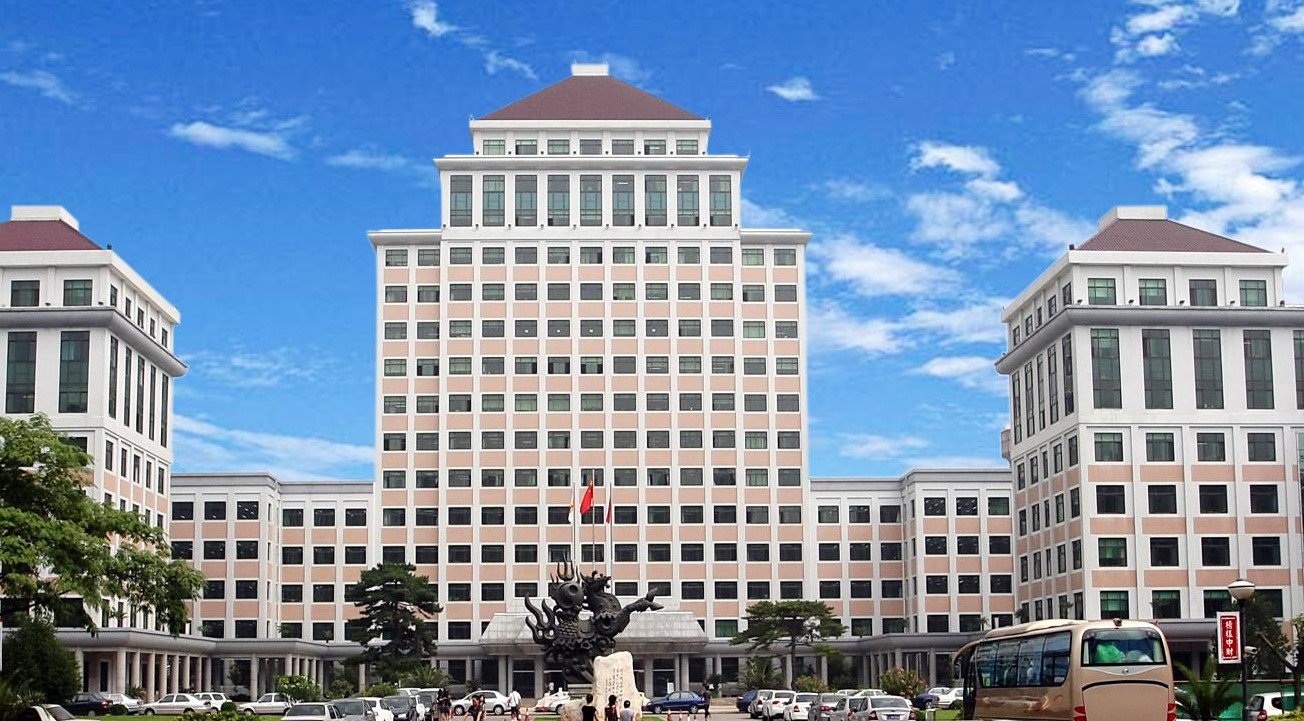 Country
China
Industry
Education
Problems
The whole IT systems of CUFE are in urgent need of protection in an all-around way, including all operating systems, databases, files as well as all applications. And there's no certain method to ensure 100% availability of recovered important data.
Virtualization Type
Citrix XenServer
Solution
Vinchin brought an agentless backup solution to easily achieve full VM level backup without occupation of production resources through LAN-Free data transmission, while instant restore combined with data verification makes sure backup data is highly available and recoverable within seconds.
PDF DOWNLOAD

I'm glad we found Vinchin for professional data protection support. They provide us an all-around backup solution to cope with every little aspect of issue we encountered. From LAN-Free data backup to fast full VM recovery, we're always impressed by its versatility. Vinchin Backup & Recovery is the only data safeguard we trust to boost the development of service system to perform better for our teachers and students.

Jian Wang, Director of CUFE Education Technology service centre
Central University of Finance and Economics

---
Business Challenge
CUFE(Central University of Finance and Economics) is an education institute directly under the charge of the Ministry of Education and jointly established by the Ministry of Finance and Beijing government in 1949. Having a membership in the Double First-Class initiative and 211 Project that both symbolize the top-notch running level of the university, it holds a national reputation in domestic education industry.
Since informationization has been continually made progress in education industry, the smart service system becomes an essential part of CUFE. Students enrollment, training and employment are the basic links of education. While massive data is made through each step including students' personal profiles, rewards and punishment records and graduation information, the administrative department has to deal with data logging, statistics, sorting, query and archiving through the system to ensure the whole process is stably under implementation.
With over 20,000 students studying here in 2020, a huge database for IT technicians in CUFE to maintain is indicated. However, it seems to be a life-long problem for the university to protect data all by themselves. "Even though our service system is relatively stable enough for students' daily use scenarios, we don't have any reliable full VM recovery assistant to prevent data loss if in case, some unexpected accidents occurred. Of course we won't simply just await the doom after realizing how important it is to protect data at a more professional and in-depth level." Said Mr. Wang. Legacy data backup measure fails to fit CUFE's higher anticipation. "Why should we do all these if we can't fully utilize the backed-up data when needed? It's just meaningless and futile, and that's why we also need a way to ensure it's always under the best condition ready to save us from any kind of danger as fast as possible."
As for students, a smoother operation is what they've always been longing for. "For example, the students must choose some of their lectures through service system, but it often causes network congestion when bunches of people visiting at the same time, let alone legacy data backup process will also take up much production traffic traditionally through LAN, which makes things even worse," said Mr. Wang, "and it's not unusual for us to hear students complaining about it regularly."
Vinchin Solution
By deploying Vinchin agentless data backup, the administrative staff in CUFE can have peace of mind knowing the data protection process being hugely simplified with lower CPU usage in the whole virtualization environment. "The solution Vinchin provides us is just so timesaving and effortless. We don't have to install agent inside every VM to keep basic backup schedule proceeding like most vendors require their users to do so, which minimizes much unnecessary workload for us at the very beginning. Most importantly, we're now also enable to monitor and control the whole data backup and recovery process easily through a centralized operating interface. Our data backup management scenarios have been completely changed, and we're very much impressed by its out-standing performance."
With the help of LAN-Free transmission by extracting production data directly from production storage to the backup storage through FC-SAN, the network space for running service and management system has finally not so crowded. "Significant changes have shown, students now are much more satisfied with the service responding speed, and we don't have to suffer from the draining data transferring process anymore."
"The quality of backed-up data had always been a problem that we worried about, until we finally met Vinchin. By executing an instant restore job with previous backup data, we can easily monitor the completeness, consistency and availability of backed-up data in time." Even under real emergency, Vinchin always responds quickly as usual. "Once our service system encountered some unexpected errors and stopped running, we immediately deploy instant restore, allowing data backup center to take over the whole business and minimize downtime in just a few seconds. We could hardly believe how effective it is the first time we see it performed."
Result
"Vinchin backup solution is undoubtedly fast, effective and convenient. We used to afraid of data loss and time-consuming recovery process a lot, but they eventually succeed to comfort us during actual practice. Due to their strong support, the administrative department can better conduct their duty of managing information in an easier way than before, while students enable to enjoy smoother operating experience. Vinchin Backup & Recovery leads us to explore more paths to achieve guaranteed data protection, and it prompts us to improve our service at a higher level." Said Mr. Wang.
DOWNLOAD NOW
YOU CAN ENJOY A 60-DAYS FULL-FEATURED FREE TRIAL !