Vinchin efficiently protects Hyper-V environment for Chengdu Technological University to better E-campus experience
Quick Overview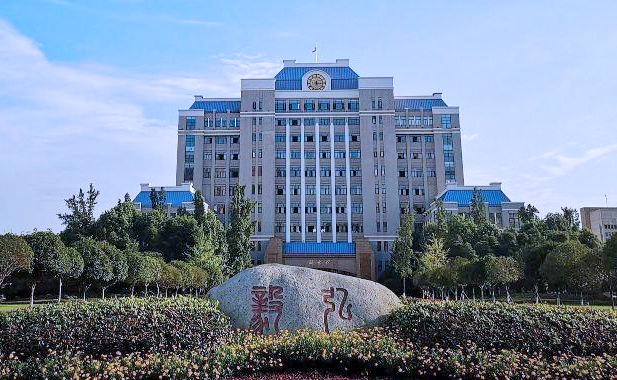 Country
China
Industry
Education
Problems
As E-campus becomes one of the most essential parts in the university, any loss of educational data takes a toll on teachers and students, and a more mature and user-friendly backup solution is in urgent need.
Virtualization Type
Hyper-V
Solution
Vinchin brought a highly efficient solution to back up massive data on Hyper-V VMs agentlessly, while node(s) adding feature helps to hugely expand backup storage, and offsite backup copy to double-check information security.
PDF DOWNLOAD

We've fully experienced the benefits of simplicity by deploying Vinchin Backup & Recovery. With various built-in flexible functionalities, backup jobs of massive data in our Hyper-V VMs can be achieved easily and fast. Thanks to the data safeguard provided by Vinchin, our team now is able to contribute more practical work to improve the overall E-campus construction for teachers and students.

Ping Xiong, Director of Teaching Operation Department
Chengdu Technological University
---
Business Challenge
Chengdu Technological University, located in the famous historical and cultural city in China, Chengdu, is a public full-time general undergraduate school organized by Sichuan Provincial People's Government in 1913. Holding teaching and research equipment worth about 28 million dollar and 10-Gigabit backbone campus network, the university has formed a relatively advanced computer network service system and was rated as "excellent", the highest level in the evaluation of campus network construction organized by Sichuan Province.
With various service systems running simultaneously in the virtualization environment for different aims including enrollment, education, employment, library management, financial affair, and OA etc. running on Hyper-V VMs, massive data will be produced in different service systems within Chengdu Technological University per day. "We want a solution that enables us to realize fast data backups without much preparation work," said Mr.Xiong, "and it's quite necessary for a backup tool succeeds to help us expand the backup storage with easy operation, since a standard backup environment is not enough for protecting our big-scale data center."
By now, E-campus has become a must trend for every modern university, and students, teachers and related staff now mostly rely on these systems. "Every piece of information is mission-critical for teachers and students to carry forward their education and work routine, and we have to take on the responsibility to ensure its security status. In case some accidental emergency happens, the risk of data loss should still be minimized." Said Mr.Xiong.
Vinchin Solution
After evaluating various competitive backup vendors, Chengdu Technological University eventually decides to trust Vinchin for their overall Hyper-V VMs protection. "The simplicity of data protection is what we're eager to chase for, and Vinchin's product concept fits our vision finely. Unlike many traditional vendors, Vinchin provides us the agentless backup solution without unnecessary pre-work and consumption of OS resources required, which enables us to deploy essential backup jobs as soon as we can, saving us much precious cost and time to better carry forward our regular administrative work." Said Mr.Xiong.
To smoothly process the backup of a relatively huge data center, Vinchin's backup node expansion raises the ceiling of a single backup server's best performance. "Right after we added extra backup nodes to expand storage, our biggest consideration has been solved easily. It helps to distribute data and back up them to different repositories simultaneously, fulfilling our needs to protect a huge virtualization environment without causing work overload of a single backup server." Said Mr.Xiong.
Strictly following the 3-2-1 rule, Vinchin makes sure to provide Chengdu Technological University's Hyper-V VM environment the reliable data insurance by building offsite DR center. "In case any disaster occurs in the campus, by deploying offsite backup copy feature, we can just simply restore backup copies from offsite to onsite or offsite Hyper-V production environment with a few clicks, no more worries about important educational data will be lost, apparently a very life-saving strategy." Said Mr.Xiong.
Result
"We're very much impressed by the versatility of Vinchin, especially those flexible backup features and strategy they've provided us. The performance of the e-campus management systems in our university are now being hugely prompted by Vinchin's guaranteed overall protection to better serve our teachers and students. We're looking forward to making progress together with our young and trustworthy partner." Said Mr.Xiong.
DOWNLOAD NOW
YOU CAN ENJOY A 60-DAYS FULL-FEATURED FREE TRIAL !