Vinchin Simplifies Data Protection for Leshan Normal University with Agile Strategies
Quick Overview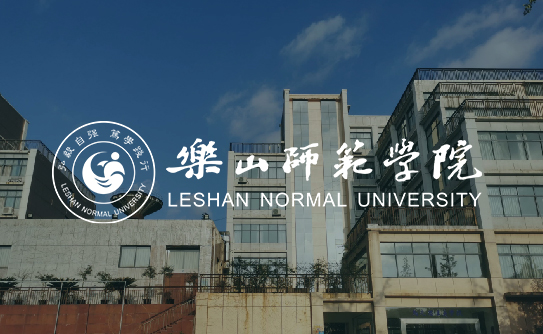 Country
China
Industry
Education
Problems
Massive data saved in various types of service systems makes it difficult to deploy central protection, while targeted scheduled data backup for different VMs is in urgent need to improve cybersecurity level.
Virtualization Type
VMware vSphere
Solution
Vinchin brought a solution with distributed deployment to simplify massive data protection by building a local data center that enables the administrator to control the entire VM environment centrally, while multi-strategy-based functions fit various backup and recovery needs.
PDF DOWNLOAD

You'll never get wrong choosing Vinchin for professional data protection. Its in-depth backup solution promotes the development of the informatization construction of Leshan Normal University going forward. Playing the role of the most reliable data safeguard of network and information system, Vinchin Backup & Recovery has greatly uplifted our confidence to provide better services for teaching, scientific research and associated education business management.

Dan Hu, Director
Leshan Normal University

---
Business Challenge
Leshan Normal University, located in the city, famous for the world's natural and cultural heritage Leshan Buddha, was established in 1978. The university aims to educate and cultivate over 18,000 students into various areas through 61 undergraduate majors ranging from liberal arts, sciences, engineering, teaching, economics to management and agriculture, with facilities for tutorial and scientific research worth over 26 million dollars.
There's an enormous number of service systems for different purposes including education, scientific research, website development, financial affairs and laboratory ordering running in the VM environment per day with massive data being produced and saved, the administrative staff in Leshan Normal University is struggling not to be overwhelmed by the exponential growth of information in order to push ahead with their daily work.
"We're responsible for the 48 databases built within our university, which constitute a pretty difficult task for us to monitor the whole situation since every service system has its independent controlling interface. If multiple of them is needed at the same time when proceeding our work, we have to deploy associated operation one by one, and you can simply imagine how time-consuming it is. So, when it comes to the issue of protecting data, we don't want it to be so complicated, and that's why we're searching for an efficient backup solution that enables to reduce our workload and conduct central management of all data." Said a staff in the administrative department.
University informatization improves along with higher requirements of cybersecurity construction and management. In order to respond to the call, a flexible data protecting solution is highly in demand for Leshan Normal University. "At this moment, scheduled backup is in an urgent need, since all data is important especially those of scientific research results and tutorial lectures, and losing them will cause inevitable influence on our teachers and students. But with so many different service systems to hold, we want a more flexible solution rather than a legacy one, that is, to choose different strategies on our own under changing circumstances. We couldn't figure out the best way without trying different methods. Diversity of choices in data protection is important. That is reason why we think that Vinchin is our best choice." Said Mr.Hu.
Vinchin Solution
By constructing distributed backup infrastructure with the help of Vinchin Backup Server and Nodes, the administrators in Leshan Normal University won't be afraid of backup storage running out but enjoys a labour-saving operation through a centralized data center. "The solution they provided has solved our core issue. Since it may cause a single server overload while massive data crowding in from the production environment at once, Vinchin introduced us the refreshing function to add extra nodes that hugely expand the backup storage and decentralize the workloads of overwhelming backup and recovery tasks. Each node can be seen as a part of the local data center, so that we can keep monitoring the whole situation as usual through the centralized web console, simplifying our operating process and lifting our work efficiency to another level." Said Mr.Hu.
Leshan Normal University also leverages a constellation of data backup, recovery and deploying schedule from Vinchin to personalize their own data protection settings. "From full, incremental and differential backup daily, weekly or monthly to instant restore and file-level restore, we're absolutely free to choose whatever strategy we need the most and find ways to respond to unexpected changes in time. Instead of simply deploying the packaged one-way strategy that some backup vendors usually offer, Vinchin succeeds to create an opportunity for us customers to transit the role from reactive to proactive by giving us thoughtful options designed for different backup and recovery needs to explore further with their professional advice from support team. Thanks to them, we can now be fully assured that all data is under suitable and reliable protection."
Result
"Vinchin is what we need to boost our overall construction and development of Smart Campus. They provide us with a versatile yet cost-effective backup solution to perfectly suit our needs of centralizing the protection of data stored on different service systems with specific backup and disaster recovery strategies, which enables us to yield twice the result with half the effort. Vinchin has shown their reliable capability of data backup and recovery through actual practice, since we've benefited a lot from its great performance during our daily administrative work, and that's why we always trust in them." Said Mr.Hu.
DOWNLOAD NOW
YOU CAN ENJOY A 60-DAYS FULL-FEATURED FREE TRIAL !