Vinchin boosts Sangfor HCI backup and recovery speed for MPC to better implement productivity programs
Quick Overview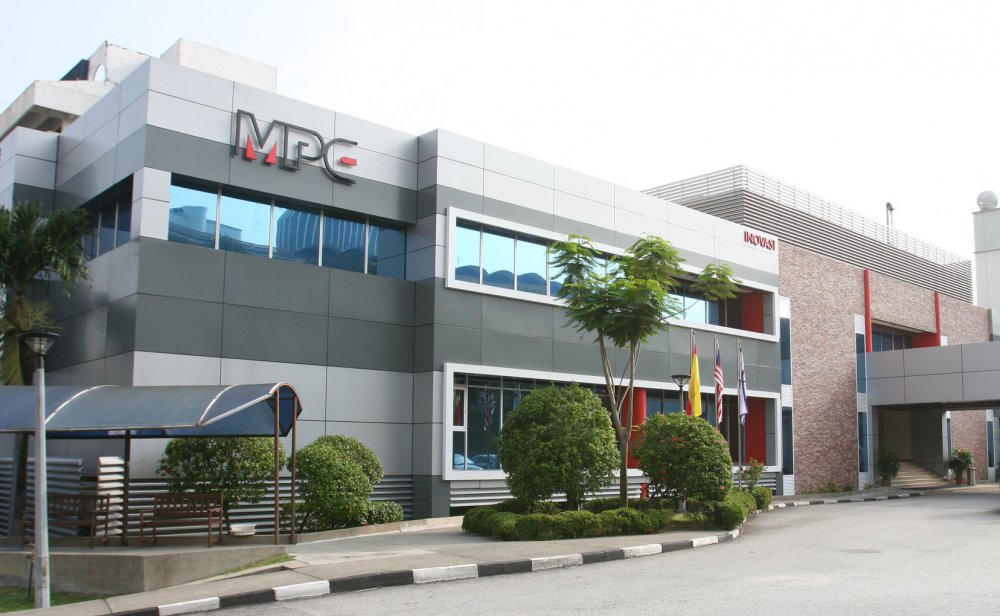 Country
Malaysia
Industry
Government
Problems
The LAN-based backup strategy MPC used made it difficult to transfer high volumes of data fast, with production network also being affected, while the recovery of a single file that's needed can only do with a full Sangfor HCI VM recovery.
Virtualization Type
Sangfor HCI
Solution
Vinchin Backup & Recovery improves the data backup and restore efficiency for MPC with separated backup network and file-level restore which supports both Linux and Windows VMs in the Sangfor HCI hosts.
PDF DOWNLOAD

Vinchin Backup & Recovery works perfectly with Sangfor HCI is one big advantage that other backup solutions cannot compare with. It delivers the same powerful and complete functionality to protect the critical data of Sangfor HCI VMs we want, performing faster backup and restore to save our IT administration time. We now can have peace of mind knowing all backups of productivity research data, program information and online service records are accessible at any time.

Encik Suzlezan
Malaysia Productivity Corporation
---
Business Challenge
The Malaysia Productivity Corporation (MPC) which was formerly known as the National Productivity Corporation was established in 1962 as a joint project between the United Nations Special Fund and the Federal Government, with the International Labour Organisation acting as its executing agency. Holding the mission to deliver high impact services towards achieving performance excellence through innovation for the betterment of life, MPC provides value-added information, database and a series of productivity related programs and services.
By making transitions from physical servers to virtualization, MPC has successfully reduced their IT infrastructure. "We choose Sangfor HCI to save important data which is related to our research files and a series of productivity improvement programs. And for data protection, we used to have Sangfor's built-in backup functionality for some time. But considering the high data volumes, we found it difficult to improve efficiency with traditional LAN-based backup strategy only," Says Encik, "and that's when we decided to find an independent backup software to help."
In addition, having a third-party backup software may be compliance better with the data security requirements, as to be well prepared once the whole production environment breaks down. "This can make sure all backed-up data is still accessible and easy to control even under the worst-case scenario." Says Encik. The ideal solution that MPC needed most was to have one solution that shows high compatibility with Sangfor HCI and efficient data backups.
Vinchin Solution
As the IT team of MPC researched the market, Vinchin Backup & Recovery caught their attention immediately. "Backup software that supports to deliver Sangfor HCI the same powerful functionality as on other mainstream virtualization platforms is rare, and that's what makes Vinchin unique." Says Encik. After finding out the functionality and pricing of Vinchin Backup & Recovery both meet their expectation, MPC chose it as the new backup solution to have their Sangfor HCI environment fully protected.
"We deployed Vinchin Backup & Recovery in the shortest period of time, and it finely integrates with all the Sangfor HCI hosts we have in the data center." Says Encik. By successfully configuring a new separated backup network via the easy-to-use web console, the backup efficiency now has been greatly improved. "After simple configuration, automated backup jobs can now process faster via independent network, making no impact while productivity online services are running." Says Encik.
Besides shortening backup windows for MPC, Vinchin Backup & Recovery also helps them to recover a single file in seconds. "In the past, we had to restore the entire non-Windows-based virtual machine even if the damaged file is less than 10 MB, but with Vinchin Backup & Recovery, all we need to do is to select the target file in any restore point and go through a few more setting steps, it can be restored immediately to the host we want, saving us a lot of administration time." Says Encik.
Result
Vinchin Backup & Recovery protects the Sangfor HCI environment for MPC with faster LAN-based backups and effortless file-level restore to improve the efficiency of both data protection and IT administration. "Having a third-party backup solution like Vinchin Backup & Recovery really helps to strengthen our IT infrastructure in a more secure way. Now with the powerful backup solution we can always have peace of mind knowing all critical backups can be easily accessed and used properly no matter what emergency happens." Says Encik.

customer_stories_mpc.pdf
DOWNLOAD NOW
YOU CAN ENJOY A 60-DAYS FULL-FEATURED FREE TRIAL !