News List
FBI Says the Internet Crime Took People $6.9B in 2021, The War is Still Raging on
FBI Says the Internet Crime Took People $6.9B in 2021, The War is Still Raging on
2022-03-30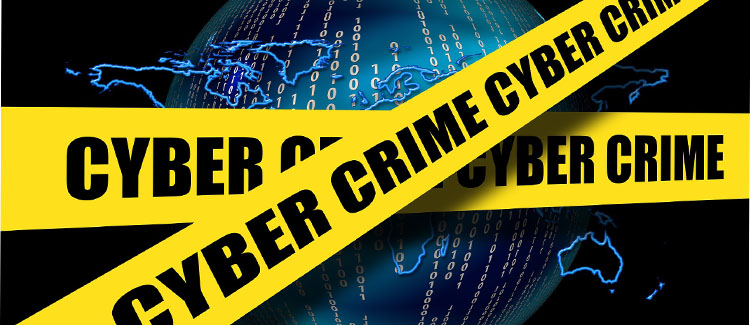 The Federal Bureau of Investigation (FBI) released on March 22 the Internet Crime Complaint Center (IC3) 2021 Internet Crime Report, which reported over 847k complaints of internet crimes in 2021 that took people exceeding $6.9 billion.
The IC3 filed 847,376 internet crime complaints in total, a 7% increase compared to 2020 but a shocking 81% spike from 2019, mostly due to the COVID pandemic. Among the over 30 crime types reported, phishing scams, non-payment/non-delivery and personal data breaches ware the top three cybercrimes.
Here are some types from the report:
Business Email Compromise Scams
A total of 19,954 BEC complaints were recorded that cost victims around $2.4B, but the silver lining is IC3 RAT, established to facilitate communication with financial institutions and assists FBI freezing swindled funds, who has successfully prevented 74% fraud and retrieved $3.2B.
Cryptocurrency Fraud
34,202 cryptocurrency fraud cases cost victims $1.6B, 7 times higher than numbers in 2020, despite the declining complaints.
Ransomware
In 2021, the official received 3,729 ransomware complaints with $4.92B losses. Ransomware tactics continued to evolve as the technological sophistication grows in 2021, proving the increased ransomware threat to global organizations and companies.
These cases are just the tip of ice berg, the report reveals more unimaginable statistics and causes. The war against cyberattack is still raging on, and the sneak attack seems hard to prevent. What else we can do to cut them down?
A solid IT system is a must. And the complete and advanced data protection plan lays the foundations for it, which is the defense mechanism facing ransomware and other cybercrimes. As virtualization becomes a hit in modern enterprise-grade data centers, a reliable tool that helps simplify the protection of virtual machines has never become so important, and Vinchin Backup & Recovery can be one of them to effectively fight against cybercrimes by bringing its own solutions.
1.

Backup in Advan

ce with Smart Backup Strategies
Vinchin Backup & Recovery delivers automated, agentless full backup, (forever) incremental backup, and differential backup combinations for virtual machines every day, week and month, to meet diverse backup requirements. Depending on the actual production environment, you can tailor the backup strategy, such as scheduled full backup with incremental backup or full backup with differential backup.
2.

Anti-Ransomware Backup Storage
Vinchin Backup & Recovery employs real-time IO monitoring technology to safeguard backup data stored in Vinchin backup server. The smart detection denies backup data modification requests made by unauthorized applications. If ransomware or other malware tries to change the backup, the visit will be denied. The majority of the backed-up data is still highly recoverable even if something wrong with your data center.
3.

3-2-1 Backup Rule Compliance
The 3-2-1 backup rule involves creating one primary backup and two data copies, saving backups to two different media and keeping at least one backup copy offsite. Vinchin Backup & Recovery protects data from cyberattacks by complying with the rule. Besides regular on-premises backups, it also allows you to copy your backup data to a remote disaster recovery center or your branch office's backup data to HQ, and create archive copies to cloud storage. If both of your primary production system and backup environment fail, you can either use the offsite backup copies to directly restore the VM to a secondary production system, or transfer them (or the cloud archive data) back to the local backup server for fast VM recovery.
The report highlights how on organization can fully fend itself off today's sophisticated cyber threats, but it's crucial for companies and organizations prepare for them. All we could do now is back up vital data and store them by the 3-2-1 law. Only in that way can we protect our data over all.
DOWNLOAD NOW
YOU CAN ENJOY A 60-DAYS FULL-FEATURED FREE TRIAL !