News List
Vinchin, Arrives in Spain and Portugal with Towers IT
Vinchin, Arrives in Spain and Portugal with Towers IT
2023-09-05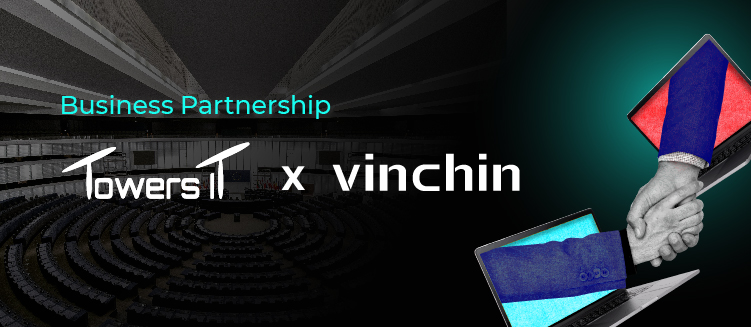 Vinchin, a company with a strong global presence, is a recognized leader in data protection, backup and disaster recovery technologies. Today, Vinchin is pleased to announce that it has a collaboration with Towers IT. Their common objective is to establish a close long-term strategic partnership.
Towers IT, with a long trajectory, tirelessly continues continue working to distribute the leading technologies in the Spanish and Portuguese markets, collaborating with its partners and customers in their Virtualization, Cloud and Cybersecurity projects regardless of the size of the project.
In Towers IT they have an obsession: to find the best solutions to solve the needs of their partners and customers in their projects and provide the greatest possible value, with 2 main objectives:
- Maximize the return on investment.
- Improve efficiency and satisfaction.
Vinchin Backup & Recovery, the next-generation virtual machine backup solution, supports the world's most popular virtual environments. Among Vinchin's many advantages are its ease of use, 7x24 after-sales support for its customers, its protection systems against computer attacks (ransomware), its versatility in terms of the number of supported platforms and an unbeatable price-performance ratio. Customers from different sectors and geographic origins that endorse Vinchin' level of technological excellence, which has protected more than 3 million virtual machines .
Its channel program is designed to provide Backup resellers, system integrators and managed service providers with access to leading technology with a very attractive pricing and discount policy.
According to José Ramón Crespo, Director of Towers IT, "We are very happy to partner with a company like Vinchin in Spain and Portugal. Our vision requires that we are constantly exploring next generation disruptive technologies and Vinchin is a leading provider of modern backup and recovery solutions that perfectly supports our strategy."
For Shall AO, International Sales Director of Vinchin, "the agreement with Towers IT will allow us to make great progress in Iberia, both with partners and customers".
DOWNLOAD NOW
YOU CAN ENJOY A 60-DAYS FULL-FEATURED FREE TRIAL !