News List
Vinchin × DCF Data Center Expo & Conference 2021 - We explore data security with industry peers in Eurasia region
Vinchin × DCF Data Center Expo & Conference 2021 - We explore data security with industry peers in Eurasia region
2021-11-02
On Oct.28-30, DCF Data Center Expo & Conference was held at the Istanbul Fair Center in Istanbul, Turkey. As an innovative backup solution provider, we're glad to be introduced to the exciting event by our partner, VpnTime, bringing brand new feature previews of Vinchin Backup & Recovery v6.5 to guests from 30 countries.
DCF Data Center Expo & Conference is the only organized data center exhibition of the Eurasia region, aiming to fill the large gap of the data center sector in the region, gathering sector professionals, entrepreneur companies, world players and game-changers in The Middle East, Europe, Gulf Region and Africa.
Ömer Yörükoğlu from VpnTime delivered an in-depth speech about the capability and potentials of Vinchin Backup & Recovery for interested guests to have a better understanding of the product value, including and how it helps modern enterprises to build a more solid IT infrastructure in a smart and flexible way. Previews of multi-tenancy, database protection and cross-platform recovery (V2V) which will all be available in the coming new release of the product were also involved in Ömer's speech.
During the 3-day expo, Vinchin Backup & Recovery gained much attention and popularity from guests, with Istanbul Technical University Rover Team and influential cybersecurity advisor Cemal TANER also visited the Vinchin booth, discussing and exchanging ideas about the importance of data security, types of cyberattacks, and methods of data protection.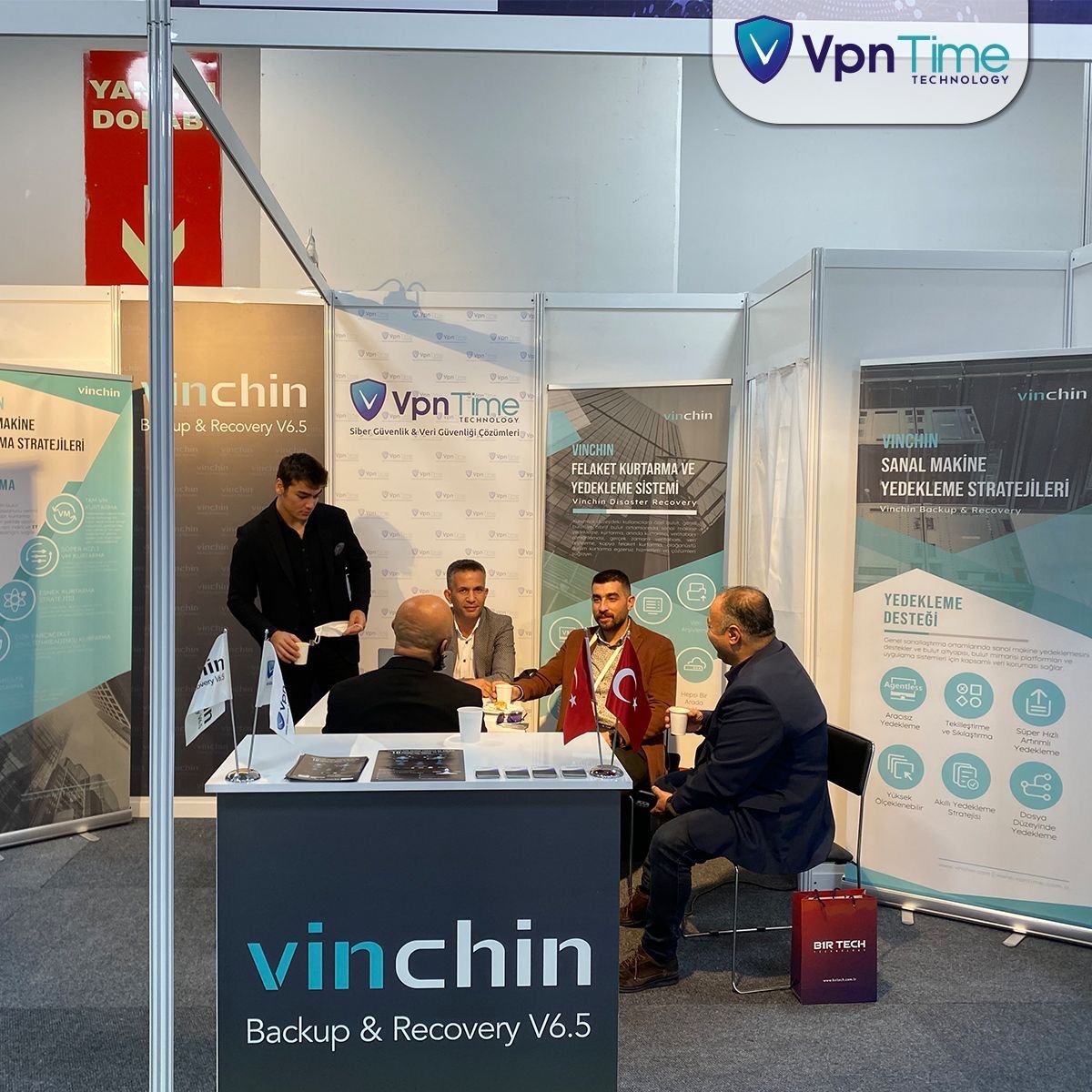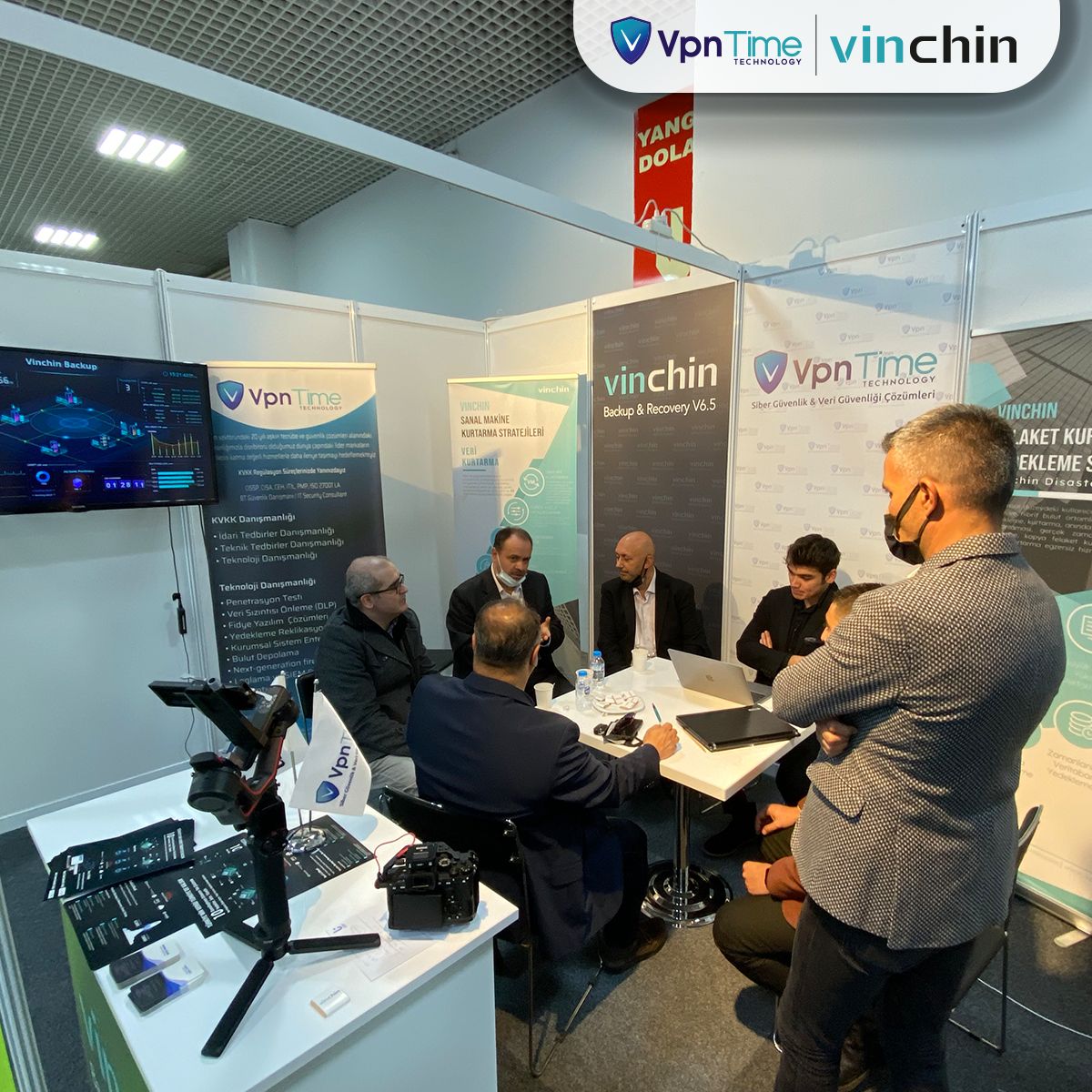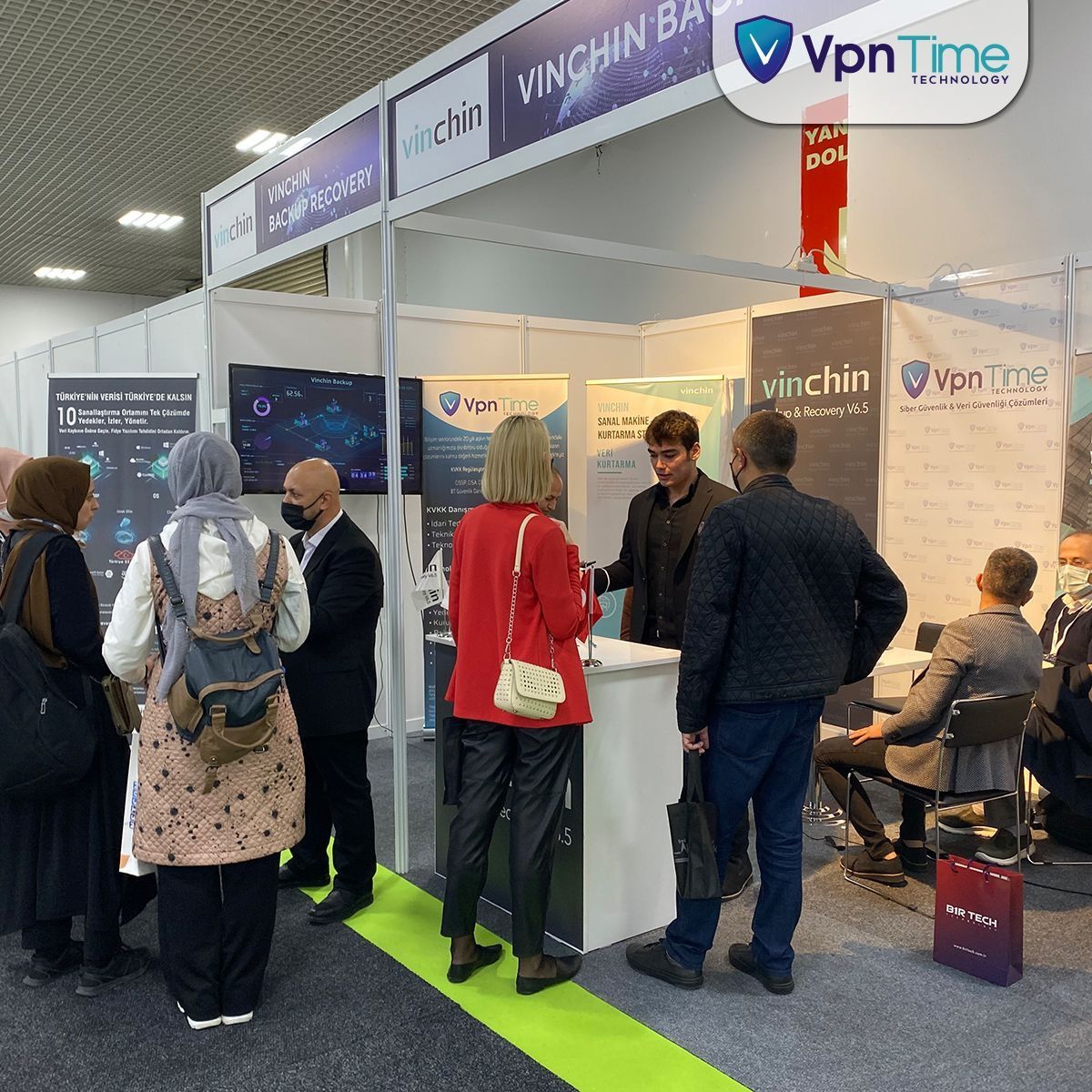 With the development of traditional data centers, virtualization, hyper-convergence, and public clouds, the way for us to get information is constantly changing and evolving. Data, as the carrier of information, is now expanding at a speed far beyond our imagination, which in a way hinders modern businesses from easily getting their critical data centrally protected.
Being part of the DCF Data Center Expo & Conference is a great opportunity for Vinchin to better draw the global business roadmap. The event creates an excellent platform for us to bring advanced backup technologies from China to the Eurasia region, and share insights of data protection issues with overseas industry peers.
Vinchin is now the choice of customers from over 100 countries for secure and reliable data protection, and with the vision of providing cutting-edge backup services to the global cloud environment, we'll keep innovating for the better.
DOWNLOAD NOW
YOU CAN ENJOY A 60-DAYS FULL-FEATURED FREE TRIAL !