News List
Vinchin has been honored to join in the OpenStack ecosystem and is listed as an OpenStack supporting organization
Vinchin has been honored to join in the OpenStack ecosystem and is listed as an OpenStack supporting organization
2018-10-10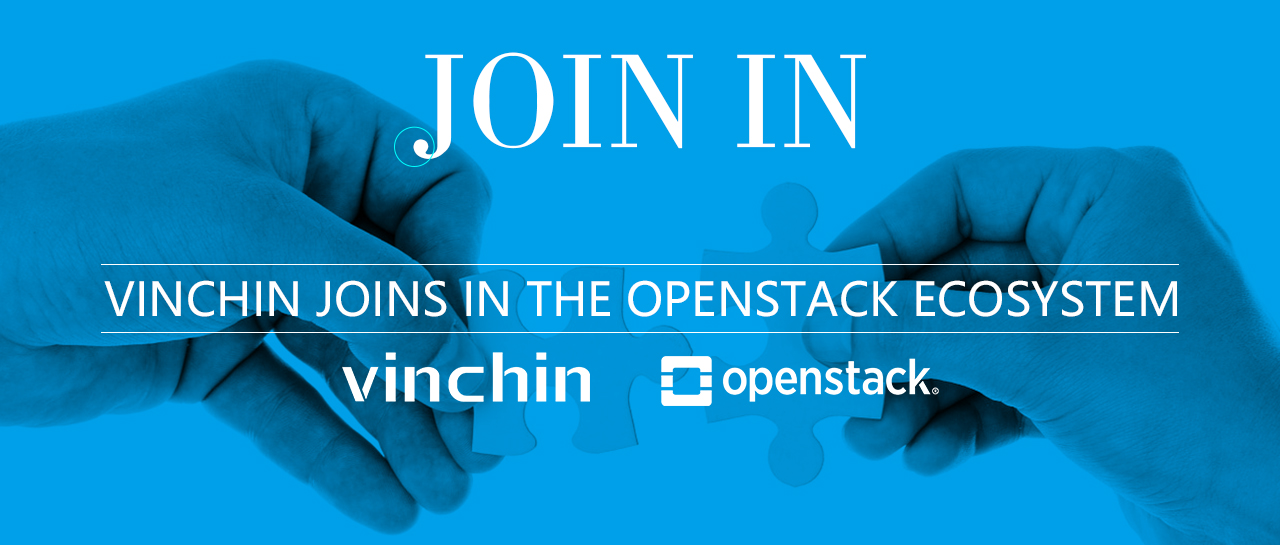 Cloud computing Open Source organization OpenStack
OpenStack is one of the fastest growing open source communities in the world. Backed by a vibrant community of developers and some of the biggest names in the industry, OpenStack project is a global collaboration of developers and cloud computing technologists producing the open standard cloud computing platform for both public and private cloud.
OpenStack, a cloud computing platform developed jointly by Rackspace and nasa, directly introduces users to the cloud innovation process through open communities, with the primary task of simplifying the cloud deployment process and providing it with good Scalability. OpenStack's "user-centric" approach to social development has had a profound impact on the global cloud computing paradigm, making it easy and flexible to migrate data across a wide range of Open-source cloud computing platforms without being constrained by the PLATFORM. As cloud computing applications become more widespread, and more and more companies are willing to use cloud-based infrastructures that are not dominated by a single vendor, open source software projects can help them get rid of their reliance on and lock out certain products, and open source software is a great choice, whether it be openness, flexibility or cost.
After OpenStack was established, its "open" core value concept promoted the development of the community, and with the continuous participation of manufacturers, the maturity of the socialized research and development model, the leadership of the elite team and the flexible architecture design, OpenStack became the most dynamic open source project in the WORLD. With a third-party agency rating, OpenStack is expected to be "cloud-era linux". According to statistics, OpenStack has been launched in 56 countries around the world, used in telecommunications, finance, IT, medical, education, government and other fields.
Vinchin is listed as an OpenStack support organization
Vinchin as a leading provider of virtual machine backup software for disaster recovery, has improved its Vinchin Backup & Recovery to fully support OpenStack platform backup, aimed to provide a comprehensive data protection solution for all OpenStack users. In September 2018, Vinchin successfully joined in the OpenStack ecosystem as a member of the OpenStack support organization.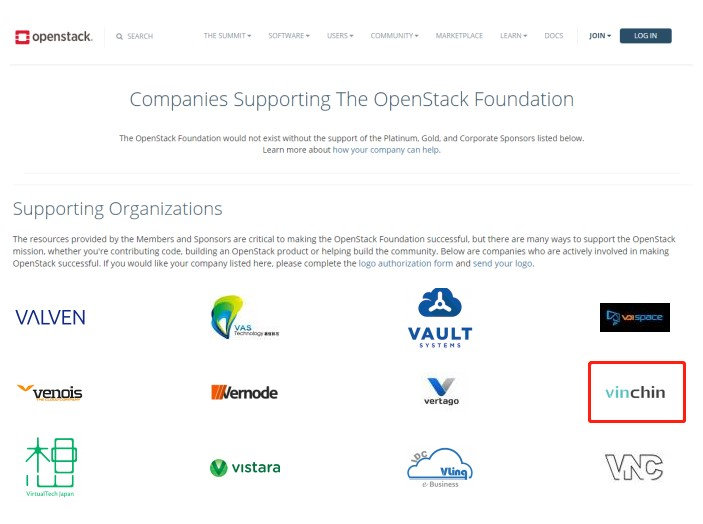 Vinchin & OpenStack
As the open source community becomes an increasingly important driver of cloud computing, more and more companies has been aware of the importance of the open source community to the future of cloud computing and began to influence and participate in the development of the community in their own way. Vinchin as a member of OpenStack support organization, is actively promoting the international open source cloud computing community in global, to provide OpenStack users with stronger backup, recovery and other data protection services Capabilities. Vinchin's Membership in the OpenStack ecosystem is enabling Chinese IT companies to take the initiative in a new round of industry competition for cloud computing, ensuring that the "Chinese voice" exists in a global cloud computing application environment. We also hope that Vinchin's product can provide a full range of data protection solutions for more users around the world, and achieve a successful digital transformation and Upgrade.
DOWNLOAD NOW
YOU CAN ENJOY A 60-DAYS FULL-FEATURED FREE TRIAL !