News List
Vinchin and Matlala Group Join Forces to Enhance Data Protection in South Africa
Vinchin and Matlala Group Join Forces to Enhance Data Protection in South Africa
2023-05-19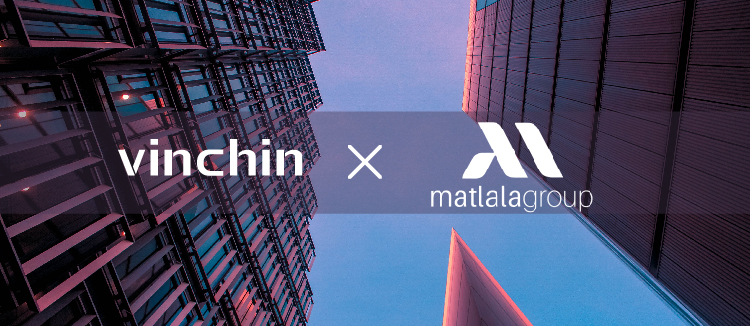 Vinchin is constantly seeking new ways to connect with customers, improve its operations, and grow its market share while staying true to its core values and mission. To reach a wider audience, we team up with regional channels for entering new markets or geographies. And this time around, we are in South Africa with Matlala Group.
Matlala Group is a technology and advisory services firm that helps clients overcome complex business challenges through a combination of technology, expertise, and insight. By cooperating with advanced solutions, it delivers comprehensive services in AI/ML/RPA, Cloud Computing, Business & Digital Strategy, Consulting, ICT Ops & Infrastructure, and Big Data & Analytics.
In today's world, cyberattacks are on the rise, and companies are increasingly vulnerable to threats like ransomware and malware. As cyberattacks become more frequent and sophisticated, investing in a robust backup and recovery solution is essential for enterprises and organizations to minimize downtime and avoid reputational and financial damage. With such a credible solution in place, users can quickly restore lost or corrupted data, thus protecting their operations and customers from potential harm. There's no way Matlala Group would miss the collaboration as a professional IT company.
"We are excited to work with Matlala to help enhance the data protection capabilities of the region and to promote digital inclusion and innovation in the areas," said Shall Ao, the Sales Director of Vinchin Technology, "our mission is to make data backup and recovery simple, flexible, and accessible to everyone, and we believe that our solutions can make a positive impact on the lives and businesses of the people in Matlala."
Vinchin will provide on-premise backup software and hardware, while Matlala will provide local technical support, training, and outreach to ensure that the solutions are well-understood and adopted by the target users. The collaboration between Vinchin and Matlala is expected to improve local data resilience and secure backups thoroughly from malicious actors.
About Vinchin Backup & Recovery
Vinchin Backup & Recovery is an extensive provider of data protection solutions for the businesses of 12 virtualizations, physical servers, NAS, and 6 databases of all sizes. With its innovative software, Vinchin helps customers to protect, back up, and recover their critical data in a simple, flexible, and cost-effective manner. Founded in 2015, Vinchin has served tens of thousands of customers in over 100 countries worldwide.
About Matlala Group
Founded in 2014, Matlala Group is an experienced ICT services company that focuses on on-premise and cloud solutions. Partnering with internationally famous industry leaders, such as VMware, Hewlett, Red Hat, Microsoft, Lenovo, IBM, CISCO, Citrix, and more, the IT company is a go-to choice of financial sector, mining, public sector, etc., in South Africa.
DOWNLOAD NOW
YOU CAN ENJOY A 60-DAYS FULL-FEATURED FREE TRIAL !