News List
Vinchin Partners with Fortesys to Offer Comprehensive Data Protection Solutions
Vinchin Partners with Fortesys to Offer Comprehensive Data Protection Solutions
2023-09-12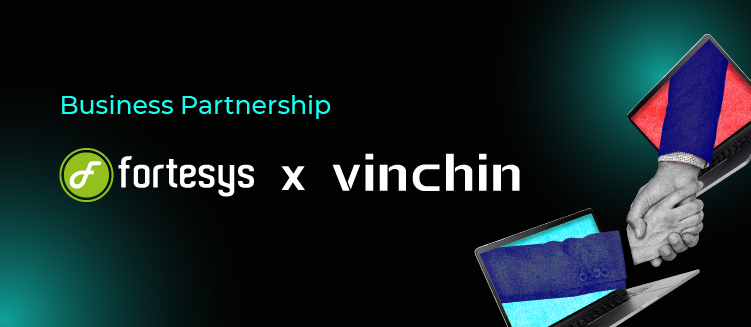 With a customer-centric approach at the forefront, Vinchin continuously seeks new avenues to connect with its customers. In order to broaden its reach, Vinchin collaborates with regional channels to venture into new markets and expand its geographical presence. We are thrilled to announce that has formed a strategic partnership with Fortesys, a specialist in providing digital networking solutions and cares. This collaboration aims to offer organizations complete data protection solutions to meet their evolving business needs.
Vinchin is a leading provider of enterprise data protection solutions. With our expertise in backup and disaster recovery, we ensure the security and availability of critical data, empowering businesses to focus on their core operations.
Fortesys excels in delivering cutting-edge networking solutions. Their highly skilled team of professionals, certified by renowned IT vendors including H3C, Arista, Ruckus, Sophos, Alcatel-Lucent, Radware, and A10, possesses in-depth knowledge of total IT networking solutions.Their goal is to ensure businesses stay connected and optimized in the ever-evolving digital landscape.By partnering as a distributor, Fortesys is committed to delivering top-of-the-line digital support, services, and training, ensuring businesses stay connected and thrive in the digital era.
The partnership between Vinchin and Fortesys brings together respective strengths in data protection and advanced networking solutions and distribution. By combining expertise, Vinchin and Fortesys are poised to deliver integrated solutions that enable businesses to achieve optimal data security, network performance, and offer businesses a complete approach to managing their digital infrastructure.
As the demand for data protection continues to rise in the world, the collaboration between Vinchin and Fortesys presents exciting prospects for both companies. With businesses constantly encountering emerging data security threats, the importance of a robust backup solution has become increasingly crucial. Through this strategic partnership, Vinchin and Fortesys aim to offer customers in Malaysia a robust and cost-effective data protection solution that caters to businesses of all sizes.
About Fortesys:
Fortesys is a specialist in advanced Network and Cyber security solutions, offering a wide range of advanced networking solutions. Our mission is to provide the most cost-effective and complete solutions to meet all your business needs wide range of digital network services. From installations and trainings to routine care and maintenance, Fortesys ensures seamless connectivity and optimal performance for businesses in the digital age.

About Vinchin:
Vinchin is a professional provider of data protection solutions for enterprises. It provides a series of data backup and offsite DR solutions for virtual machines, files, databases, physical servers, and NAS.
Vinchin Backup & Recovery, the next-generation enterprise backup solution self-developed by Vinchin, supports multi-type platforms including most mainstream virtualizations like VMware, XenServer/XCP-ng, Hyper-V, RHV/oVirt, OpenStack, and Sangfor HCI; popular databases like PostgreSQL, MariaDB, Microsoft SQL Server, and MySQL; as well as Linux & Windows servers.
DOWNLOAD NOW
YOU CAN ENJOY A 60-DAYS FULL-FEATURED FREE TRIAL !