News List
Hello Xi'an! Vinchin at the World Information Security Conference
Hello Xi'an! Vinchin at the World Information Security Conference
2023-04-25
From March 23 to 24, the World Information Security Conference grandly opened at the Xi'an International Convention and Exhibition Center. Being a professional backup and recovery provider, Vinchin Technology was invited to participate in the conference and gave a keynote speech on the theme of "Cross-Cloud Business Load Conversion and Migration Evolution Trend" at the Data Security and Cloud Security Forum on the afternoon of March 23.

This World Information Security Conference was spectacular, with nearly 50 outstanding speakers in the field at home and abroad, about 40 well-known frontline network security companies appearing, and more than a thousand network security opinion leaders, technical experts, and industry professionals gathered together to explore the new future of the industry.
It focuses on the information security industry and is divided into six sub-forums: Financial Technology Security Forum, Data Security and Cloud Security Forum, Vulnerability Attack, and Defense and Security Research Forum, Intelligent Security Operations Forum, Intelligent Automobile Security Forum, and Industrial Information Security. At the same time, the meeting also attracted almost 40 brands to exhibit, showcasing enterprise-level network security operations, cloud security products, and services, zero-trust solutions, data security, threat warnings, and other related content.
At the Data Security and Cloud Security Forum held on March 23, Mr. Zhu Jiandong, Senior Product Manager of Vinchin, shared his views, "Cross-cloud load conversion and migration have always been a challenge for users in various industries. In the era of virtualization, as business integrates, a growing need for migration of physical machines to virtual machines, virtual machines to different cloud computing platforms, and virtual machine business systems to physical machines and other business needs emerge. Cross-platform recovery is more often in the evolving information and multi-cloud age."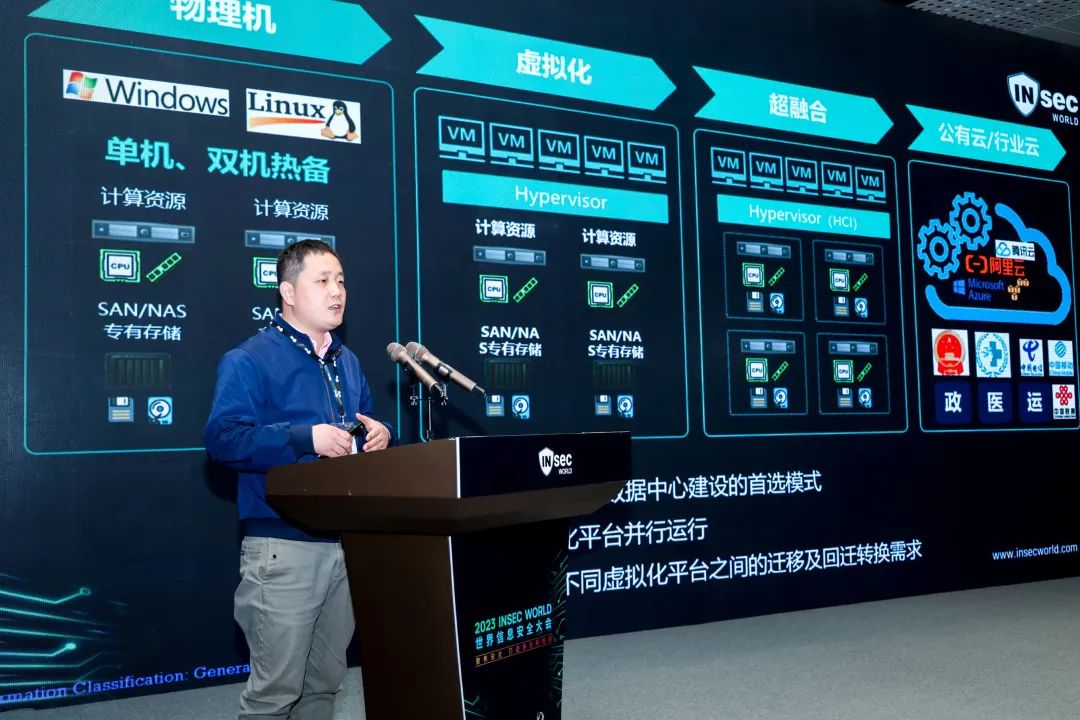 Mr. Zhu Jiandong stuck to the topic of "Focusing on Security to Create a Diverse New Pattern," combining multiple typical scenarios to explain in detail the development status, dire challenges, and latest technologies of cross-cloud migration technology, and displayed the cross-platform recovery and migration solution for virtual machines of Vinchin Backup & Recovery 7.0.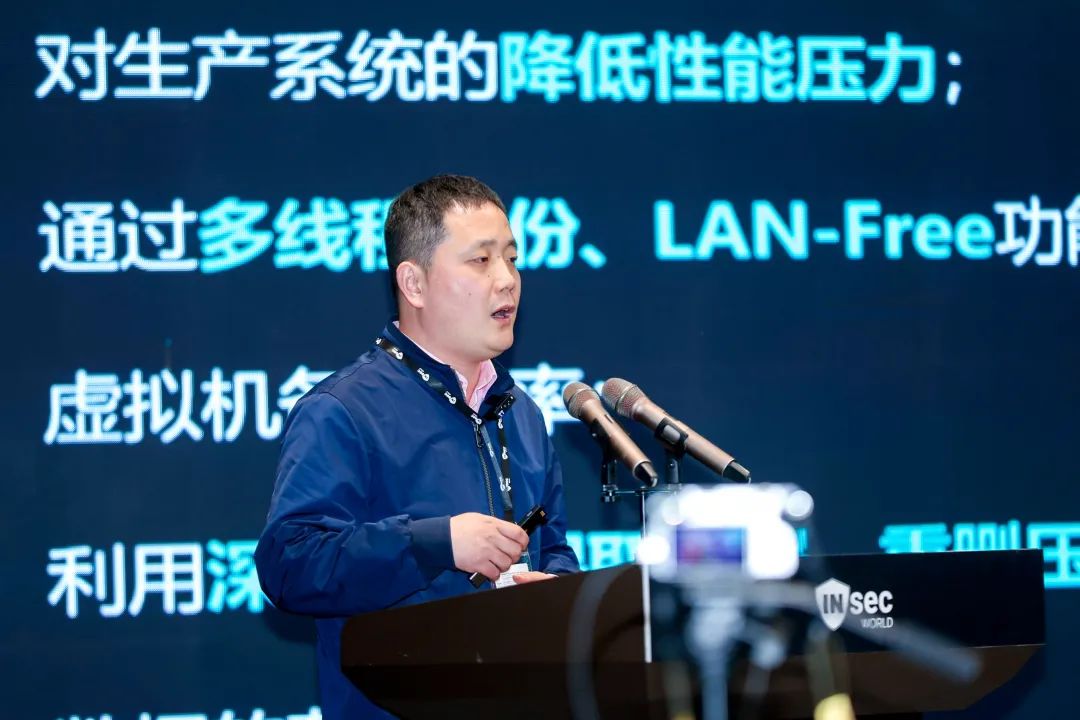 As the data economy continues to expand, data has become a vital new factor in production for economic growth, with data information security serving as a crucial engine and foundation for its development. Vinchin Technology remains fully dedicated to advancing the information security field by improving product aritschitecture, enhancing our competitive edge, and partnering with industry leaders to drive the stable growth of the information security industry.
DOWNLOAD NOW
YOU CAN ENJOY A 60-DAYS FULL-FEATURED FREE TRIAL !